SCAIME - EUROTECH SA partnership
Published on 2013-05-17 in category: Measuring instrumentation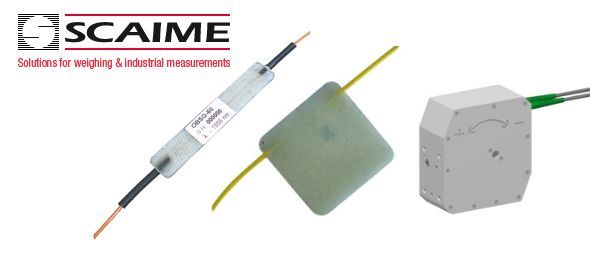 It is with great pleasure that we announce our collaboration with SCAIME, France, in the field of optic monitoring systems. Our product range now includes:
Optic sensors (strain gauges, temperature sensors, tilt-meters, displacement sensors)
Data acquisition systems for optic sensors
The optic monitoring systems have been widely used over the last years in applications such as structural monitoring, wind farm monitoring, as well as the industry.
As always, both our specialized personnel and the manufacturers' can offer after-sales services, from instrument installation and demonstration to repair and maintenance.
Please contact us for more information.
Eurotech SA
Published on 2013-02-28 in category: General news & announcements

We are very happy to announce the merging of our commercial-consulting company EUROTECH LTD with our construction company YPODOMI 3E LTD, which co-existed in the technical field and market for many years now.
Our new company EUROTECH SA is here to provide our clients with the hiqh quality products and services, for which we're known throughout all these years!
External wall insulation equipment
Published on 2012-09-04 in category: Special construction equipment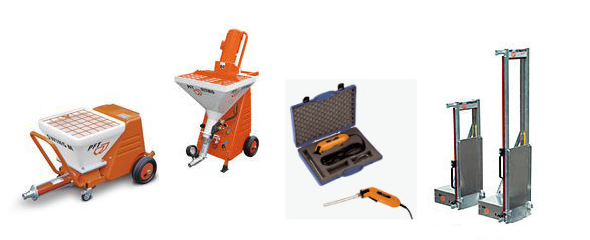 Meeting all European and National requirements on the field of energy efficiency and performance of buildings, Knauf PFT GmbH & Co. K.G provides a full range of external insulating equipment.
New automated Ménard pressuremeter "GeoPAC"
Published on 2012-06-22 in category: In situ test instrumentation
The new generation of Ménard pressuremeters is out by SN Apageo. The GeoPAC automated pressumeter, along with the GeoBOX data acquisition system and the GeoVISION-P software, is more easy to operate, reduces the test time and provides even more accurate results.
New generation seismic instrumentation
Published on 2012-05-13 in category: Measuring instrumentation
GeoSIG Ltd celebrates its 20th birthday with the release of two new technology products:
CARDOX high pressure system in industries, mining and civil works
Published on 2011-12-07 in category: Special construction equipment
CARDOX high pressure system developed by Cardox International Ltd is based on the instant conversion of liquid CO2 to gas (volume increase up to 600 times). The steel tubes, containing liquid CO2, are retrieved after explosion and reused, thus confining the quantity of consumable items (heater, insert wires, rupture disc). The effectiveness of the method, along with the safety that ensures (non-explosive material, non-vibration process) makes CARDOX high pressure system the most appropriate system for various of applications;
In Greece, our company has supplied the CARDOX system in Cement Halyps, as well as performed excavations in "Panepistimio" Station and in Line 3 of the Athens Metro.
Rockfall protection up to energy class 5.000kJoule
Published on 2011-11-11 in category: Special construction equipment
The falling rock protection systems mod. "RAV" by Incofil Srl are structures suitable to protect from rockfall phenomena for energy levels from 100 up to 5.000kJoule (RAV systems technical datasheets). Their performance has been certified in the company's own test field "Colombari" according to ETAG27 "Guideline for European Technical Approval of Falling Rock Prtoection kits" by the Laboratory of Geology and Geotechnics of the Brandenburgische Technishe Universitat in Cottbus (Brandenburg), Germany.
Seismic Structural Health Monitoring - SHM
Published on 2011-11-03 in category: Measuring instrumentation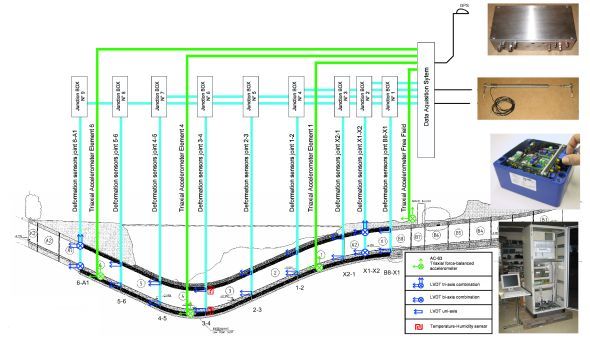 Learn more on the Structural Health Monitoring by GeoSIG Ltd, an innovative method of monitoring structural safety, integrity and performance in all kinds of structures, as well as, amongst others, the Preveza-Aktio Immersed Tunnel case study.
Marchetti dilatometer: Full bibliography
Published on 2011-10-31 in category: In situ test instrumentation
Visit Prof. Silvano Marchetti's bibliographic website for a complete and thorough approach on Marchetti dilatometer by Studio Prof. Marchetti Srl. You can find all kind af downloadable material, such as flat and seismic dilatometer operation manuals, scientific papers throughout the years, conference participations, presentations, photographic material from various applications etc.
New automated pressumeter "HyperPAC" for high pressure tests
Published on 2011-10-31 in category: In situ test instrumentation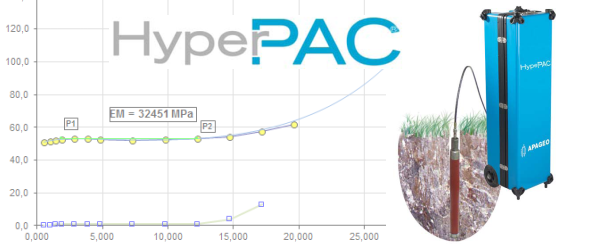 SN Apageo introduces the HyperPAC, the new member of the pressumeter family, suitable for very high pressure tests. Based on the original pressuremeter principal by Louis Ménard, it also implements all the auto-controlled features introduced with the GeoPAC. The HyperPAC is available in two pressure ranges, 250 or 500 bars.