External wall insulation equipment
Published on 2012-09-04 in category: Special construction equipment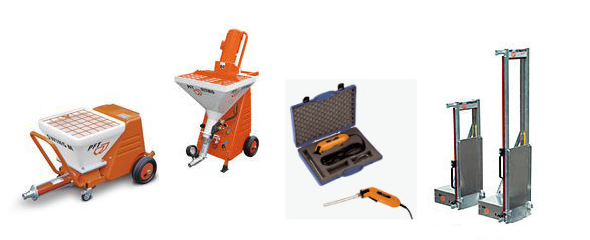 Meeting all European and National requirements on the field of energy efficiency and performance of buildings, Knauf PFT GmbH & Co. K.G provides a full range of external insulating equipment.
CARDOX high pressure system in industries, mining and civil works
Published on 2011-12-07 in category: Special construction equipment
CARDOX high pressure system developed by Cardox International Ltd is based on the instant conversion of liquid CO2 to gas (volume increase up to 600 times). The steel tubes, containing liquid CO2, are retrieved after explosion and reused, thus confining the quantity of consumable items (heater, insert wires, rupture disc). The effectiveness of the method, along with the safety that ensures (non-explosive material, non-vibration process) makes CARDOX high pressure system the most appropriate system for various of applications;
In Greece, our company has supplied the CARDOX system in Cement Halyps, as well as performed excavations in "Panepistimio" Station and in Line 3 of the Athens Metro.
Rockfall protection up to energy class 5.000kJoule
Published on 2011-11-11 in category: Special construction equipment
The falling rock protection systems mod. "RAV" by Incofil Srl are structures suitable to protect from rockfall phenomena for energy levels from 100 up to 5.000kJoule (RAV systems technical datasheets). Their performance has been certified in the company's own test field "Colombari" according to ETAG27 "Guideline for European Technical Approval of Falling Rock Prtoection kits" by the Laboratory of Geology and Geotechnics of the Brandenburgische Technishe Universitat in Cottbus (Brandenburg), Germany.
RITMO XL in geothermal energy exploitation
Published on 2011-10-20 in category: Special construction equipment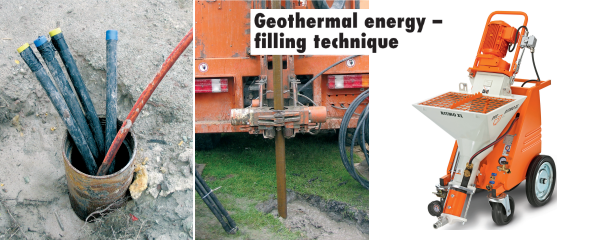 RITMO XL by Knauf PFT GmbH & Co. K.G can help ensure the efficiency of geothermal energy systems. The high thermal capacity of the filler, which is required in the system borehole-geothermal heat exchanger, can now be achieved by mixing-pumping machine RITMO XL. Dry material feed, continuous mixing and automatic pumping of the filling material into the borehole are some of the process characteristics.
New Polaris cap lamps
Published on 2011-04-06 in category: Special construction equipment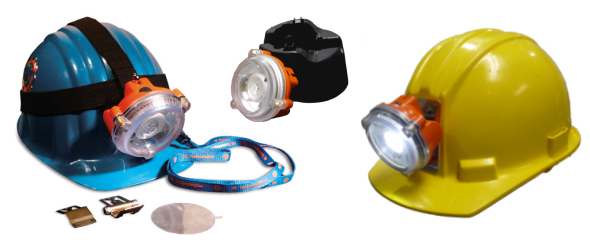 The new Polaris cap lamps by Northern Light Technologies Inc, with embedded cordless Li Ion battery and total weight only 170gr, are the most reliable and fit choice for underground applications and cave research.