Our products > Fiber optics monitoring systems
Fiber optics sensors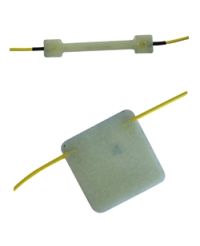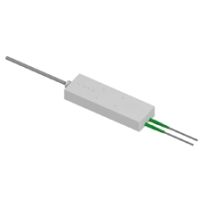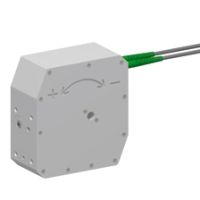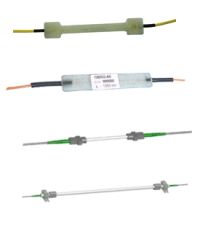 Description:
This series of measurement instruments is based on the optical fiber Bragg grating (FBG) technology; the optical wave reflection caused by gratings on the fiber optic element is sensitive to mechanical and thermal stresses.
Fiber optic cables show high resistance to cyclic fatigue, can take up up to 15 sensors with lenght up to 40 km, are non-corrosive or explosive, as well as immune to electromagnetic interference.
This innovative technology, in combination with customized automatic data acquisition systems, is already used in structural monitoring, wind turbine monitoring, as well as other applications.
Types:
Suppliers: Scaime
Data Acquisition Systems for fiber optic sensors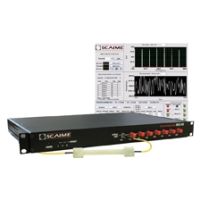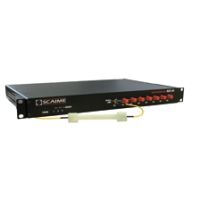 Description:
A series of read-out units dedicated to Fiber Bragg Grating based sensors is used for data acquisition in structure monitoring applications.
These ensure high accuracy and resolution, temperature compensation (any sensor by any other of the installation), parallel optical lines from 1 to 8 (expandable), measurement frequency up to 1 kHz and ethernet communication interfaces.
Types:
Data Acqusition systems for 1 up to 8 optical lines
Suppliers: Scaime
Products
Please select a product from the categories provided or search our website for the product of your choice.
Click here to browse through selected сase studies in monitoring instruments or special construction equipment.
Measuring instruments
Building & construction machines
Industrial equipment
Special construction equipment